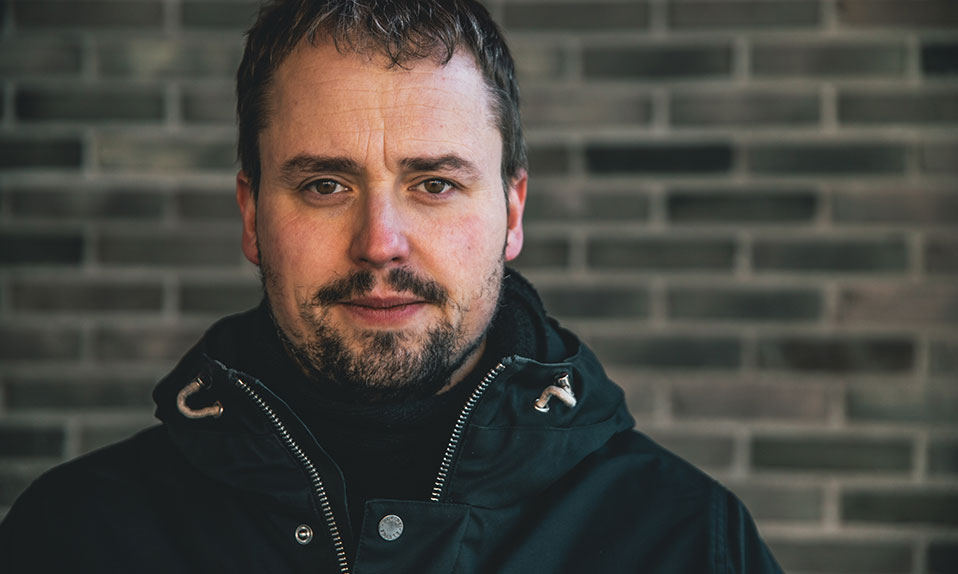 20 Jun

Petter Carlsen – Just a glimpse (Interview)

It was a day in October 2010 when I came to see Anathema live for the first time – still one of my favourite bands by the way. I dare to say that almost nobody in the C-Club in Berlin knew the supporting act, Petter Carlsen. An inconspiciuous guy, dressed in black, with tousled hair and just a red guitar in his hand, who seemed a bit lost and nervous.

For me there happened something strange when he entered the stage. He, coming almost from the furthest point of the north, seemed so familiar like a longtime neighbour to me. Like someone I already knew for a long time. And as he started to sing, I was completely lost right away… My passion for calm, melancholic songs like his combined with this first captivating moment effected that Petters music got a special meaning in my life and became kind of a second home to me when everything around went wrong. Back then and still today.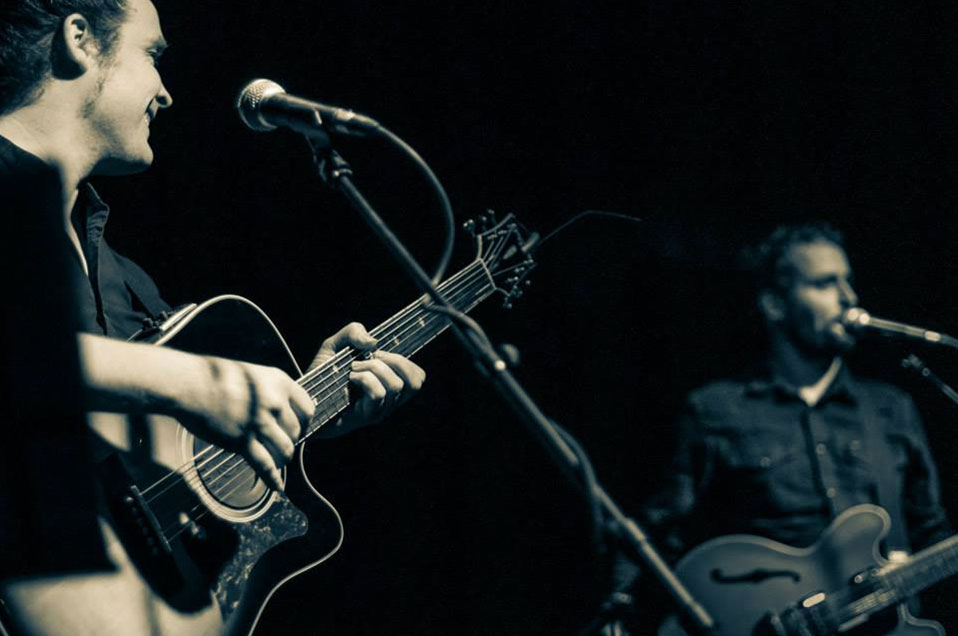 Petter Carlsen and Vincent Cavanagh from Anathema (2015). Photo: Mirjam Bosch
Now this day is already almost eight years ago and it happened a lot in that time. Thanks to facebook and a lot of courage I got in touch with Petter two years later and it happened that we met on his next gig in Berlin and chatted a little. Eventually in 2014 I got the chance to redesign his website – back then for his third album "Sirens". Since that day I still take care for his website and the graphical work around it and I am proud to say that there evolved a loose but (hopefully) lasting friendship.
Petter, in the meantime, did a lot successful work with his solo project as well as with his band, Pil & Bue (Bow & Arrow), together with the incredible drummer Aleksander Kostopoulos (who also recently started his way as a solo artist). Amongst others he toured with his friends from Anathema, Steven Wilson's Blackfield, supported Long Distance Calling on their album Trips, sang together with the Norwegian artists Unni Wilhelmsen and Julie Alapnes and released his personal jewel "Glimt" (Glimpse) last year – an album completely sung in Norwegian with a moving story behind it. For that, in August 2017, he received North Norway's biggest talent award, the Arctic Talent Stipend.
// A friend of a friend of mine had a conversation with his father while driving from one place to another. He asked him what he would want to be in his next life. The father said : »I want to be an eagle«. Shortly after this, his father passed away. While standing by the grave, saying goodbye, an eagle flew over them, circling once, then continued towards the horizon. //
Petter about the song "Majestet" that triggered the album Glimt.
This year followed an extension of Glimt named "Glimt av Glimt", some songs from the album restaged with the beautiful accompaniment of the Norwegian string orchestra Ensemble Noor. I already planned to do an interview with Petter many times before, that somehow never happened, but this time I seized the chance!
Hei Petter, first let's talk about your last album and the new EP. "Glimt" is your first album sung completely in Norwegian – not necessarily suitable for a world-career. It was a big success anyway. More than you expected?
I didn't really know what to expect, it was just something that needed to be done.
–
On your new EP "Glimt av Glimt" you play some songs from the album together with the Norwegian string band Ensemble Noor from your hometown Alta. Whose idea was this cooperation? How did you come together?
That was Violin player Ingrid M. Willassen's idea. We did play together a few years back. She said to me one day that now that you've moved back to Alta, we should do something. I am happy she did.
–
Who created their part?
My friend and former band member (You Go Bird / Clocks Don't Count) Bernt A. Moen wrote the string arrangements for these songs.
–
You often tell that your music career started with Metallica – that's far away from your current style, isn't it? How did you get to what you are doing now?
That's pretty far off, yes. – I don't really know. I think big changes in life at the same time as I really wanted to do something musically. To make an album and play the songs live. That and the fact that I couldn't really find the right people to create a rock band with. I'm happy that happened. Now I'll always have my solo thing going, alongside other bands and projects.
–
Is your band project Pil & Bue kind of a compensation to your solo project? Which of them is your favourite one at the moment?
Well, it's a different side of me, that I didn't have the channel for over some years. And it was a very nice coincident to meet drummer Aleksander Kostopoulos and to suddenly play a bit of harder rock music again. I missed that. I think that combining the two is a good thing for me. Brings diversity and more creativity into my music.
–
What are your goals in the near or far future? For example at which place/country/city would you absolutely like to play a gig one day? Or with
whom? Or is anything specific already planned?
Hmmm. The main goal is to make a new album that I'm eager to present, both on an album and on a stage. And then maybe it could take me places. That would be nice. – I want to do something different from my last album.
–
What would you do instead, if making music would not be possible anymore for any reason?
Hmmmm … hmmmm … hmmmmm. No idea. Hmmmm. Maybe … hmmmm … No idea.
–
Beside your necessary equipment, what must not be missed in your luggage when going on tour?
Eye-liner. Lots of clean socks. A good book and a note book. – Maybe not the eye-liner.
–
The story that triggered your album Glimt is about a man who would like to be an eagle in his next life. As which animal would you like to be reborn?
A golden eagle. Or maybe a golden retriever.
–
Ha ha 🙂 thanks for these "golden" answers, Petter. Tusen, tusen takk og håper vi ses snart igjen!
Header picture taken by Dánil Røkke
Follow Petter on: Facebook | Instagram | Spotify | Youtube
Pil & Bue on Facebook