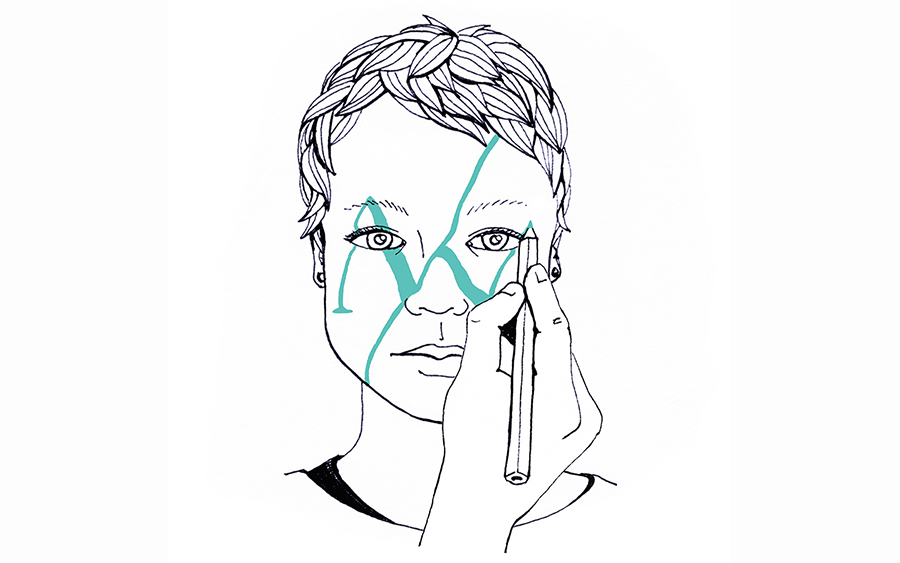 27 Nov

Am I a brand? – About giving myself a new (digital) face

There was a day at the beginning of this year when I was invited to a job interview at a small newborn agency in Berlin. It all went well but then there came this one question. I was asked to finish the sentence "Stefanie, that's the girl that…"  They hit my weak point. That was the question I had been asking myself many times before:
Who am I?
I was well aware that my portfolio at that time wasn't bad but somehow a bit unstructured. My former name "chez-boo" once was the result of playing with words and nicknames. It was the time I was still working as an employee and my website was just a way to show a bit of my private work. But it developed – I developed – and I fulfilled one of my lifetime dreams, to be selfemployed. Without really having a well-thought-out plan…
Fortunately I had a few good clients in my first time as a freelancer. But after giving birth to my daughter and even more after my son was born four years later, these big clients were gone and I got a big crisis. I knew I had to make myself a brand, but how? Two years ago I started my first redesign. I cleaned up my portfolio, gave it a more modern look and designed a new logo. I liked this logo. But the weird name remained.
This year I finally wanted to change it but always stumbled at that point when I started asking myself what my focusing is. I like to do vector illustrations, corporate design manuals, editorial design, digital collages as much as webdesigns, fonts, hand drawn illustrations and flyers. So what is the thing I should be known for? And do I have a style?
I wasn't really able to decide. It felt dislikable to be reduced to one thing. But maybe that isn't necessary… I have a passion and I have a vision.
From a canoe trip to a lifetime dream
I was born in Hamburg, northern Germany, on a snowy winter day in February. And I always liked winter the most – even though I am feeling cold very easily. But during my childhood there was only one year that I spent the holidays with my parents in the North. Unfortunately I was sixteen years old and these two weeks were the most boring ones of my life…
It took more than four years until I was able to discover Scandinavia on my own. On a canoe trip on Swedish lakes with my former boyfriend. Pure wildlife in a stunning nature and so kind and hospitable people infected me for life. I never felt really at home in Germany and from that time on I started to dream about a life in the North.
But it didn't all happen as planned. I studied, started working, fell in love and now I am living in Berlin with my boyfriend and two children that sometimes have to take me back to the ground when I start dreaming again too much.
But what is life without dreams? They inspire you and cheer you on. So I never gave up this dream and already in 2015 I started to "influence" my instagram pictures with some Swedish and Norwegian hashtags to get recognised by Scandinavian designers or design interested people and reach out for the North. (That's also the reason why I am writing in English and I hope you all excuse my mistakes…)
"You should do things with passion or not at all."
That was my key to nordicworking. I have two passions. The first one is my job – creating, drawing, learning, solve problems – the second one is the North, the Scandinavian countries, especially Sweden and Norway. And I admire Scandinavian designers. So why not combine both and make it my brand? Nordic Working was born and I love that name. It's the perfect merge of both passions and feels like belonging to me.
By now I've got some more or less closer contact to a few Norwegian creatives I will introduce in following posts. It is fun to experience these countries and to get know so different talented and kind people. I started learning Norwegian about one year ago and also want to learn more about the country and about the secret behind the success of Scandinavian design. Nordicworking is a platform for my portfolio but also a place to collect all discoveries I make about design, illustration, art, music and other projects. It will change over the time. I will learn more and more and let this knowledge influence my work, until I will be able to finish the sentence: "I am the girl with the nordic style and the nordic heart. I am a nordic worker."